Can it be true? Have my prayers been answered? Have I finally found a minimalist barefoot winter shoe that's waterproof? A winter boot that's warm enough for – 25 degrees C? A shoe that'sdurable anough for hard core snowshoe hiking in the snowy Northern Europe? And top of all: minimalist boot for happy feet!
Last winter when I was hiking in the Norwegian fell I had a problem… I did long day hikes walking, skiing and snowshoeing. In the and of the day my feet were aching. I even lost a toe nail.
I realised that my shoes had a too narrow toe box that didn't allow my toes to spread. Being on your feet all day will make the feet swell and expand. That's when you need some extra space in your shoes. The shoes I had didn't offer the space I needed. My winter shoes also had a heavy duty high heel and a stiff sole. This didn't allow my foot to flex naturally and left me with tense feet and legs and sore heels.
The new Xero Shoes Alpine for autumn 2020 promise to be waterproof and take temperatures down to -25 degree C. The high boot prevents snow from getting in. The shoe is so soft that you can even roll the shoe to a ball! I ordered a pair and can't wait to test them out on my winter adventures. Let it snow! I'm ready!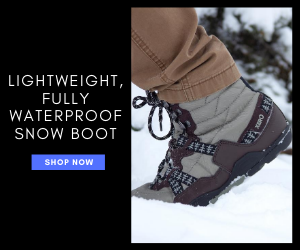 The Xero Shoes Alpine minimalist barefoot winter shoe
The Xeros Shoes promise the Alpine to be warm, cozy, comfortable and waterproof. I have high expectations!
Warm: The Alpine has a warm polyester fleece insulation and a 2 mm heat-reflective insole. According to the manufacturer the Alpine winter boot can take temperatures down to -25° – -32°C. This is enough to keep your feet warm anywhere! Walking your feet will keep warm by themselves so this heat rating should be more than enough for winter hikes or just walking in the street a frosty day. The higher boot will keep the snow out from your shoes.
Barefoot/minimalist: The boot is so flexible that you can roll it to a ball! The sole is bendy and flexible so your feet can move naturally. You can remove the insole to get an even more barefoot feel. The shoes are non-elevated from toe to heel (zero drop). Witch I love! Off cours the shoes have a wide toe box to allow your toes to spread naturally. No more lost toe nails!
Waterproof: A waterproof winter shoes will be handy when sinking through the snow at creeks and marshland. Or just prancing through the sloughy snow. The Alpine has a fully seam-sealed inner bootie and a water-resistant membrane
Grippy outsole: The 5.5mm FeelTrue® rubber sole has a bigger pattern than most other Xero Shoes for a greater grip on snow and in slippery conditions. Keep in mind that the only thing that will grip on ice is spikes or studs.
Lightweight: The Alpine weighs: 314,4 g (11.9oz) each (women's size 7). Thats light for a winter boot!
Colors: The Alpine winter boots come in two colors for men and women.
Warranty: The Xero Shoes have a 5,000-mile sole warranty. Read more about the warranty at Xero Shoes webpage.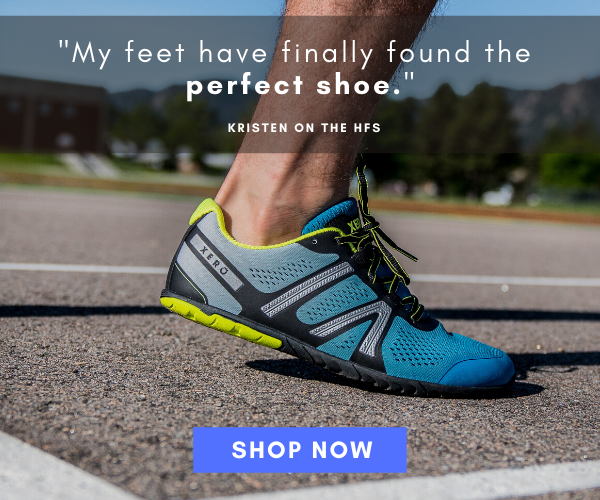 This article contains affiliate links.
More interesting articles…